Currently, Communia is composed by 20 members (9 women and 11 men), 17 of them are under 35 years old. Below you can find some of their profiles.
---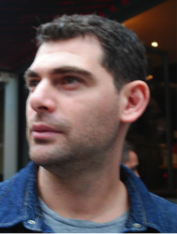 Mirko Lombardi obtained a master degree in International Economics and Trade Relations at the University of Macerata, where he collaborated with the Department of Economic Development. He collaborates as project manager and policy officer at the European Centre for Economic Policy Analysis and Affairs in Brussels. He has experience in the field of macro economic research, public policy analysis, and EU policies and projects. He mainly deals with research and analysis, European Union policies and non-formal education. He has undertaken numerous training and work experiences abroad: New York (USA), Melbourne (Australia), Berlin and Brussels.
---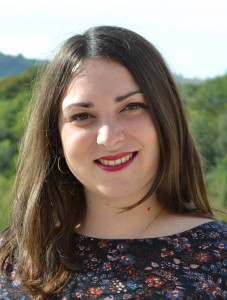 Nicoletta Boria is graduated in Political Studies and International Relations at the University of Macerata, where she conducted thesis on national and EU legislation related to environmental law and energy. She collaborated as intern at the European Centre For Economic Analysis and Policy Affairs in Brussels, writing project proposals and implementing projects under the Erasmus + programme. She has experience in the field of youth exchanges, in particular it took care of mobility opportunities for young people offered by Europe. She is interested in policies of green and sustainable economy.
---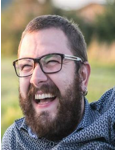 Riccardo Tomassetti is graduated in historical research and memory resources at the University of Macerata, with a thesis in human geography and second level master in development, management and preservation of digital archives. In 2007 he published a book of poems with "Altromondo" publisher and in 2013 a collection of short stories with "Montag" publisher. In 2009 he was included in the anthology of LOGOS fourth edition and in 2012 in the "Monologhi da camera e da volo" anthology (Perroni publisher).
---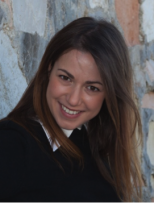 Valentina Cirilli works as an event manager in a several cultural events including "Adriatico Mediterraneo Festival" and the artistic's AMAT project "#open_art". In 2014 She graduated at Sapienza University of Rome doing the bachelor in "Literature, music and cinema" and a Master in "Literature and language. Italian and European studies "with a thesis about Giacomo Leopardi being published in the specialist journal of Italian Studies" Lexicon Leopardi ". She has an experience in acting by attending the Academy of "Teatro Stabile delle Marche" in Ancona and "Scuola di cinema di Roma" . She performs as an actress of theatre in Rome and Ancona, in a various short films and in an episode of the docu-fiction "Amore Criminale" on RAI-3. She is interested in the topics of literature, drama, cinema and she writes short articles for Communia's website.
---
Michela Picchio is graduated in Clinical Psychology Intervention at the University of Urbino "Carlo Bo", with a Master 's degree in "Counseling and Coaching Skills. Educational and experiential curriculum of communication, effective in professional and organizational contexts". She is licensed to carry on the profession of psychologist with many years of experience in education aimed to prevent and treat young people with psycho-social disease, individuals with pathological addictions, psychiatric and disabled patients. Currently she is enrolled at the "psychotherapy" school addressed to "transactional analysis". She is also interested to creative and expressive cultural activities such as theater, music, cinema and literature.
---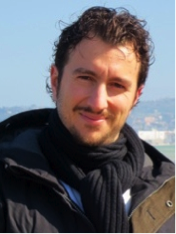 Alessandro Colella obtained a PhD in Philosophy and Theory of Human Sciences at the University of Macerata and he is Professor of History and Philosophy at the Italian secondary school. He has experience in the field of history philosophy and sociology research, and he is expert EU project funding and media. He is engaged in citizenship and democratic culture, information, training (professional and otherwise), education (formal, non-formal and informal), communication and social inclusion with a critical, professional, theoretical and practical approach.
---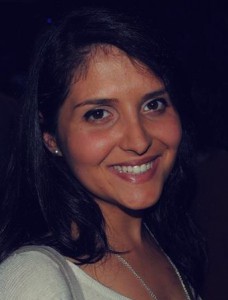 Laura Bellini is graduated in International Governance and Globalization Processes at the University of Macerata. After an internship at the immigration office of CGIL of Macerata, she worked as intern at the office "Agenda 21" of the Brussels Municipality where she worked on the creation of a charter of sustainable resources of the European capital. She has experience in the management of the project, in the field of immigration and sustainable development. She is particularly interested in international cooperation, human rights, multiculturalism and environmental policies.
---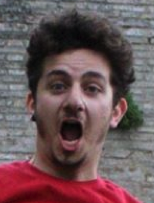 With a background in International Relations, Marco Burini has vast experience in Youth projects, with focus on Intercultural Communication, Empowerment, Digital Citizenship, Transversal Skills and Social Entrepreneurship.Since July 2015, he has been attending a Master in European Project Planning and Management held by Pixel – Florence. Free lance project writer and Journalist, with a passion for NGO sector, EU policies, online communication.
---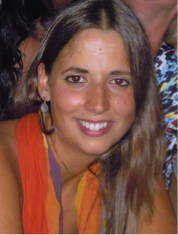 Martina Lacerra obtained a master degree in Modern Philology and a first level master in "teaching planning and educational research" at the University of Macerata. She is teacher at the secondary school. She has experience in the field of education (formal, non-formal and informal) and in the activity text writing and re-elaboration. She started up as young entrepreneur "Leggimi", an independent bookstore with a careful selection of intercultural and female oriented literature; in this field she gained experience in organizing cultural and literary events.
---