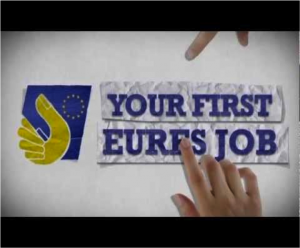 Your first EURES Job is a "targeted mobility scheme".
These schemes aim to:
fill vacancies in a certain sector, occupation, country or group of countries;
support particular groups of workers with a propensity to be mobile, such as young people.
Targets of the YfEj 4.0 project are young (aged 18-35) jobseekers/job changers and employers who wish to find a job, traineeship or internship in any of the EU-28 Member States, Iceland and Norway (you have to be legally resident in these States).
All businesses or other organizations legally established in the EU-28 Member States, Iceland and Norway and willing to hire a jobseeker or job changer with the requirements above, can participate in the project, but only the Small and Medium companies (up 250 workers) can receive the financial support, as foreseen in the UE regulation.
Financial benefit