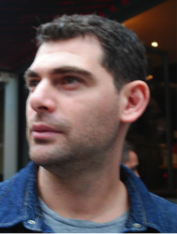 Mirko Lombardi obtained a master degree in International Economics and Trade Relations at the University of Macerata, where he collaborated with the Department of Economic Development. He collaborates as project manager and policy officer at the European Centre for Economic Policy Analysis and Affairs in Brussels. He has experience in the field of macro economic research, public policy analysis, and EU policies and projects. He mainly deals with research and analysis, European Union policies and non-formal education. He has undertaken numerous training and work experiences abroad: New York (USA), Melbourne (Australia), Berlin and Brussels.
---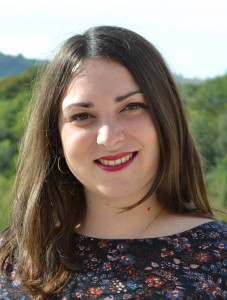 Nicoletta Boria is graduated in Political Studies and International Relations at the University of Macerata, where she conducted thesis on national and EU legislation related to environmental law and energy. She collaborated as intern at the European Centre For Economic Analysis and Policy Affairs in Brussels, writing project proposals and implementing projects under the Erasmus + programme. She has experience in the field of youth exchanges, in particular it took care of mobility opportunities for young people offered by Europe. She is interested in policies of green and sustainable economy.
---
Michela Picchio is graduated in Clinical Psychology Intervention at the University of Urbino "Carlo Bo", with a Master 's degree in "Counseling and Coaching Skills. Educational and experiential curriculum of communication, effective in professional and organizational contexts". She is licensed to carry on the profession of psychologist with many years of experience in education aimed to prevent and treat young people with psycho-social disease, individuals with pathological addictions, psychiatric and disabled patients. Currently she is enrolled at the "psychotherapy" school addressed to "transactional analysis". She is also interested to creative and expressive cultural activities such as theater, music, cinema and literature.
---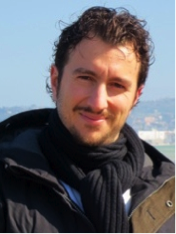 Alessandro Colella obtained a PhD in Philosophy and Theory of Human Sciences at the University of Macerata and he is Professor of History and Philosophy at the Italian secondary school. He has experience in the field of history philosophy and sociology research, and he is expert EU project funding and media. He is engaged in citizenship and democratic culture, information, training (professional and otherwise), education (formal, non-formal and informal), communication and social inclusion with a critical, professional, theoretical and practical approach.
---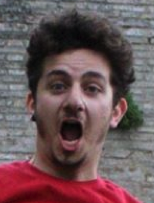 With a background in International Relations, Marco Burini has vast experience in Youth projects, with focus on Intercultural Communication, Empowerment, Digital Citizenship, Transversal Skills and Social Entrepreneurship.Since July 2015, he has been attending a Master in European Project Planning and Management held by Pixel – Florence. Free lance project writer and Journalist, with a passion for NGO sector, EU policies, online communication.